for Sustainable Energy Systems in Neighbourhoods
Handbook Energy Efficiency in Neighbourhoods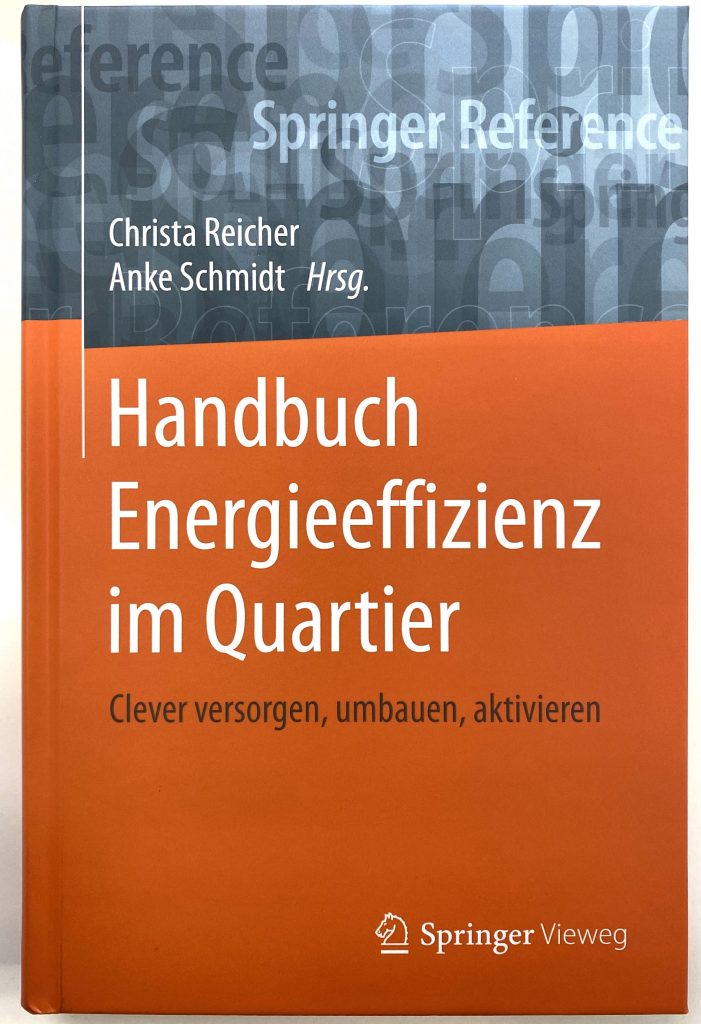 Out now: 
As part of the first funding phase of the Graduate School EEQ: Energy Efficiency in the Neighbourhood, 11 doctoral students from various disciplines have completed their doctorates on topics related to energy efficiency in the neighbourhood. In their work, solution approaches and recommendations for actors in the energy transition are developed. Possibilities and perspectives for energy production, grids and operator models at the neighbourhood level are explained. The publication is available from Springer Verlag since July 2021. 
2nd Phase of the Graduate School "Energy Efficiency in Neighbourhoods"
The NRW Research College "Sustainable Energy Systems in the Neighbourhood" aims to develop technical, economic and social control models to increase energy efficiency in the neighbourhood. With its broad interdisciplinary composition and embedding in practice (transdisciplinary), the Research College makes an important contribution to developing integrated concepts and promoting necessary understanding between the disciplines and between future scientists and practitioners from different disciplines. Specific possibilities for action and options support the parties involved, above all municipal utilities, local authorities, politicians and citizens, in driving forward the energy transition in neighbourhoods.
The publications produced by the researchers within the framework of the Graduate School can be found here.